1. Gyeongnam's only smart factory & machinery fair

In cooperation with smart factory distribution-related organizations in Gyeongsangnam-do, SMATOF has been suggesting the vision and trend of the smart production and manufacturing industry and holding a variety of conferences since 2017. SMATOF has been promoting conversations between smart factory suppliers and customers. This year, we will hold an upgraded smart factory and production/manufacturing fair with specialized and subdivided smart factory items, considering the needs of smart factory customers in Gyeongnam.
2. Inviting domestic buyers from Korea's major industrial complexes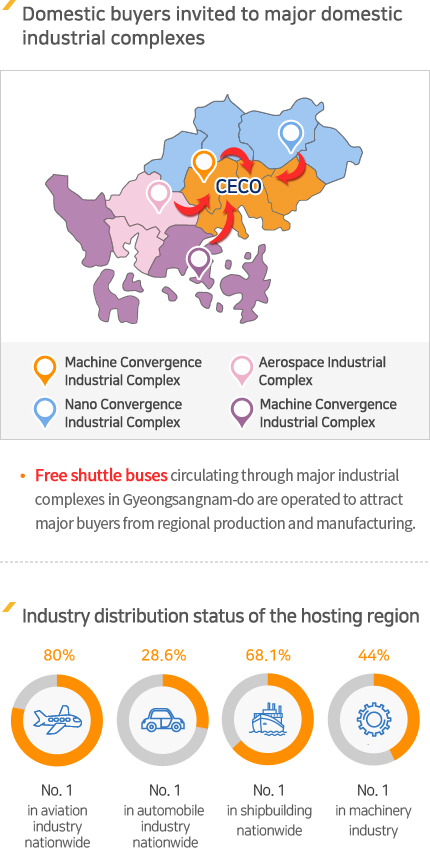 3. GLOBAL SMATOF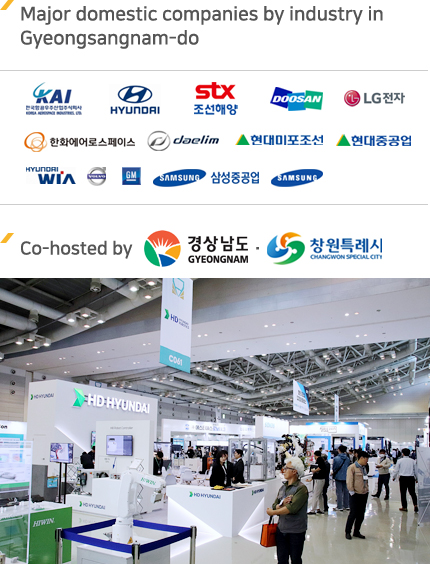 4. Hosted by Changwon-si, Gyeongsangnam-do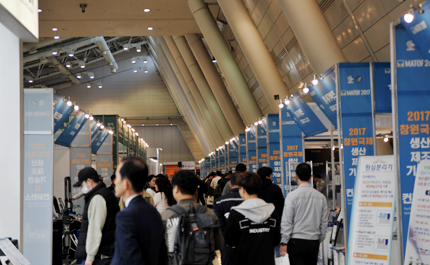 Changwon-si, Gyeongsangnam-do hosts SMATOF to distribute smart factories in Gyeongnam and to promote the local manufacturing industry. Changwon-si minimizes the burden of participants with low participation fees which are 55% lower than other similar exhibitions.